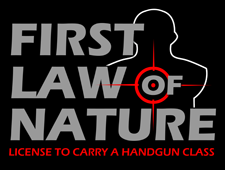 Texas Certified License to Carry a Handgun (LTC) Instructor
NRA Certified Instructor
Terms & Conditions
Any class can be rescheduled to another day if done within 72 hours prior to attending class and your payment will be applied to the new date. No show's will not be rescheduled.
If you need to reschedule your class please use the Contact Form.
CANCELLATIONS:
All classes require pre-registration and we reserve the right to cancel and/or reschedule any class based on the number of pre-registered attendees. Upon cancellation by First Law of Nature, all refunds will be credited to your credit card.
No refunds will be issued due to no show or students cancellations.